A day of celebration mixed with fear, because those that have already crossed the Circle are allowed to do unknown horrors to the newbie initiates. All in good fun, though.
Above: Blindfolded victims forced to eat the strangest of concoctions.
A blindfolded and saranwrapped Jackie gets a trim.
The joys of a jello-greased slip and slide in freezing temperatures. The man on the left is supposedly dressed as an Arctic char.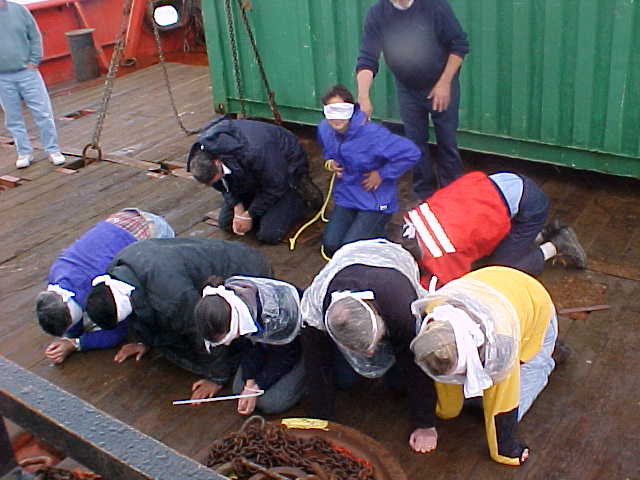 The cold and lowly must kneel to the ocean royalty, and beg forgiveness for trespassing in the Arctic waters.